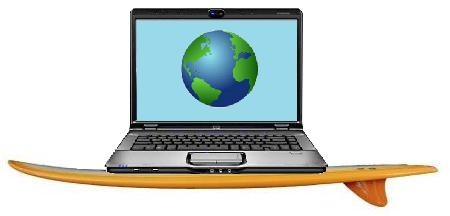 6 hand picked resources from around the web, applicable to those trying to design freedom into their lives and using a website/business to help get it. A big progress recap post and what I've been up to in online business next week.
I'm finally making outward changes that can be explained and broken down for real online business growth! As opposed to the mental crap I've been wrestling with. Whew, what a process it was to get to a "version 2" of the online business world, it's more a mental hurtle to make your website worth a crap than it is a physical one. If you're an online entrepreneur or looking to be one, head on over to IT Arsenal and take my quick 4 question, 60 second survey, it would really help me out.
Ok, onto the best links around!
Gain Facebook followers by crafting an experience says Social Media Examiner. Method exemplified, ask users to take a picture doing something for a spot on your website, or do an event every week right on your fbook wall…like for the next hour, I'm answering every question about ? you can throw at me…or whoever can get me a picture of X … will win this… and so on. Put on other sources like blogs, twitter, personal FB, youtube, to grow audience. Best used if its something you can do multiple times with a theme that your business is good at. Plan it out intelligently first since you'll have to follow through on it once it's "announced".
Idea for newsletter, or valuable content capture tool

Use http://packrati.us/ to auto add a bookmark to Delicious for every tweet I post with a URL, or tweet someone mentions me in with a URL. Use this list and create a RSS feed from Delicious, use the RSS feed as a newsletter or blog post…this week in recap type thing…or something similar for fresh content.
5 types of always popular posts. Use one a week. ThinkTraffic.net

The Influential People Round-up Post
The Over-the-top Generous Free Resource Post
The (Almost) Too Good to Be True Post (my 100,000 check, how i gained 34lbs of muscle, ect)
The Soul-Baring Post (things i never told you, i shouldn't tell you this but, laying it all on the table)
The Ultimate Overview Post (ultimate complete how to posts)
Have an information product but not sure how to get the salespage up and distribute it? Try Traindom

I just found this service, use Traindom for executing on information products that teach or have walk throughs and digital downloads…use as complimentary to your home base website…they click on purchase for a product, and instead of managing ejunkie, setting up the salespage website, affiliate information and so on…it's all managed with Traindom…I haven't tested it, but I've spoken with the developers, looks promising.
Traindom also hits on a popular question I get, which is, can you help me build my salespage and that whole process? I'm going to launching a service that will train you how to do this, but if you're partial to an easier, yet more bumper car type path, think of Traindom as a mini complimentary website or possibly a stand alone for your product or training…it alleviates a lot of the I don't know raw code issues and stringing up the payment process part. They take a cut of course, and you're somewhat limited by their constraints and design, as is with any framework, but they're a pretty flexible program, worth checking out for free to see how the system would jive with your latest project.
The anatomy of a newsletter and how to do it well – problogger

Problogger does a great breakdown of what to actually fill a newsletter with. Don't gloss over the necessity of a newsletter, even if you have nothing to send people now, start capturing e-mail addresses, they are a version of web currency. Care deeply for them.
Cliff Notes Version

-use popup domination
-make welcome e-mail an introduction e-mail (include picture, logo, most popular pages)
-a structured e-mail (weekly update, but can be anything, new manually input content) … use a bullet point type style.
-a "themed" or automatic content e-mail (create continuity, offer as a selling point, a course, or string of themed e-mails) …make more meatier
-promotion e-mails, another set of automatic or auto-responder e-mails that promote specific products, affiliate and my own
*make sure to set a real expectation of how many e-mails they might get when signing up
**bonus utilization for future content and ideas. in one of the "sequenced" or "course" or "themed" e-mails, include a link to a survey and state we're making some changes and want to improve the relevance of the information being sent out and we need 2 minutes for itsy bitsy survey. make sure to ask, "apart from those listed above, what topics would you like to see covered more on" … instant idea generator that will run like a cycle as people sign up