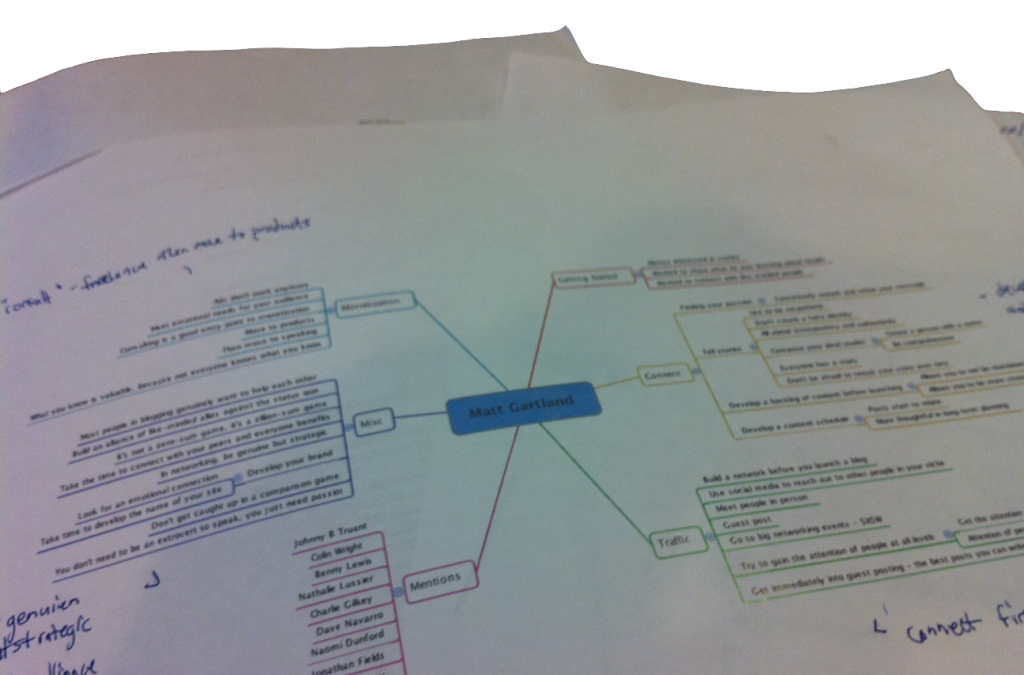 Resources Mentioned: Matt Garland, Chris Guillebeau , Ramit Sethi, M6 Method, Blogcast FM
Today's post is on the wisdom of others in the area's of time management, monetizing your website, traffic, getting started, and being better. I'm passing on the gems I've found from the last week of reading, conversation, and online business building. These things stand out for effectiveness. Business updates very soon, lot's to explain.
Time Management Boost
Want an effective time management tool?
Create a "Stop Doing Now" list, print it out and pin it up. Much more effecting than a todo list. Here's mine.
credit: Chris Guillebeau
Getting Started
Generating Traffic
Monetization
Online business updates are coming soon. A lot of good changes have happened, including altering my model to finally address one very specific need (at a time), receiving three sales before anything was even publicly announced, and finally feeling the business presence that was missing. What changed, actions I'm taking now, and how it happened in the next report. Yeeha.
I'm interested, if you took a quick inventory now, what would be on your "Stop Doing Now" list?