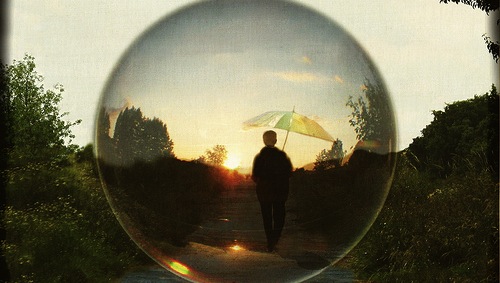 Editor's Note: The following is a guest post by Chris of Virtual Business Lifestyle. Follow him on Twitter @chriscducker. Next week, freedom business growth.
Nowadays we hear the term 'Virtual Assistant' more than ever before. It seems like everyone and his dog has hired a VA and is busy traveling the world, whilst their trusty VA stays 'home' and does all the work. Particularly lifestyle design advocates!
However, the bottom line is that in the 'real world', business owners and entrepreneurs are way too busy building their empires to take that much time 'off work'. And very rightly so, too. You don't get anywhere in life without working hard – we ALL know that.
For those of you who don't know anything about me (and I wouldn't blame you), I own and operate an outsourcing company in the Philippines with almost 200 full time employees, and in my daily business life I speak and interact with this exact demographic for several hours most days. And from the people that have been working with virtual assistants, the large majority of them have had great success. The reason why? They all have one thing in common – they are pleased to have somebody else handle their time-consuming, repetitive, mundane, administrative tasks that get in the way of focusing more on important business issues, such as planning and strategizing for growth, as well as stunting their quality time with their family.
Equipped with exemplary credentials, extensive professional experience and a wide array of skill sets to handle pretty much any task imaginable, virtual assistants are becoming a force to be reckoned with. What makes them special is that they work for you as a virtual 'unknown' and you may never even get to see them face-to-face at all. Yet they perform the tasks you have set out for them, as any of your physical office personnel would – and at a fraction of the price!
When Rob asked me to write this article for his readers, I wanted to put together a quick-fire, but very workable collection of tips together for those either already working with, or thinking about working with a virtual assistant – as he also did recently on my blog, with a great article on Process Design. So, here you go…
Stop Thinking, Start Doing – If you haven't started working with a VA yet, and are perhaps still thinking about getting a virtual assistant for the first time, then waste no more time and start thinking about how you are going to spend the additional precious time that a virtual assistant can free up for you.
Editor's Note: If you haven't yet, check out SourceControl, an ebook that's actually worth your money on how to approach outsourcing in the real world, including templates, mock e-mails, ect. I reviewed it earlier on the blog, and even sat down to talk with the author on process design. A must have.
Utilize Technology – Working remotely, grab technology by the horns and utilize everything from email, the telephone, via Skype, instant messaging and web conferencing all the way to online project-based CRM set-up's, such as Basecamp.
Set Clear Guidelines – You have the responsibility of establishing a clear set of guidelines on how you want the job done. To avoid confusion or misunderstanding, clearly define the tasks that you want your virtual assistant to accomplish. Especially when you have complex tasks. Do your best to provide instructions in great detail.
Don't Assume Anything – Do not make the mistake of assuming your VA knows exactly what to do on any given task, regardless of experience. Perfect example, one of my clients likes all of his emails, letters, web content, reports, you name it, written in Arial font size nine. If he hadn't of told his VA that right at the beginning, she probably would have made a mistake on this subject matter straight away!
Invest a Little Time – Obviously when you first start out together you'll have to spend a little more time going over things together, but that investment of time will make things easier in the long run, for sure – outsourcing is not a magic pill where you pop it and it's all good immediately. Work with your VA the same way you would a 'normal' member of staff.
Set Reasonable Timelines for Tasks – Since you are fundamentally paying your virtual assistant by the hour, you should have a fairly good idea of how long your tasks should take to finish. For big or lengthy projects, it is advisable for you to set milestones to ensure that the project is right on schedule.
Build Trust – The kind of remote setup between you and your VA requires a good working relationship that is based on trust. If you want your VA to deliver according to your expectations, you have to give them your full trust. This is very much the same kind of set-up, as if you were in the same office together.
Give Praise! – You can also perform one simple act that makes a lot of difference in your working relationship with your VA. Give them the credit they deserve. Give positive feedback as a way for you to 'virtually' pat them in the back for a job well done.
So, there you have it, my set of quick-tips for those already working with, or possibly thinking of working with a virtual assistant for the first time. Lifestyle design is about doing things outside of your comfort zone. Trying new things out to see if they make your overall being more enjoyable.
Jump on board the VA bandwagon, and you'll see what I'm talking about…
What do you think? Leave a comment.
P.S. If you'd like to get automatic updates of new material here on The Life Design Project, you can simply subscribe to the RSS feed!
Photo Credit: h.koppdelaney