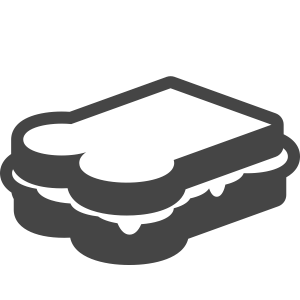 Do you keep a list of goals? I have a list on a sheet I call "committed goals", and this year, there's eating food on it.
Yes that's right, I have eating epic meals on my list of goals for the year, and happily so. [thanks Noah Kagan for this idea]
While it's easy to say this was just another trip we took, and this was just a random meal that was good, I say it wasn't. It's an example of the liberation stage in living on your own terms and designing your life I write about.
I made over $2k that month in my online business, and while that may not have directly gone from business bank account to putting gas in the CR-V, or buying the epic meal pictured below, it indirectly did. It allowed us freedoms we wouldn't normally take, excursions and experiences that might have other bit a bit tighter to consider in life. A form of freedom, liberation indeed. It may not be quitting your job and running off to fiji but it counts.
Choosing what you want in life takes deliberate action not just reacting to life as it comes.
Is there something you can celebrate as liberation based on a way you made some intentional actions? Share it in the comments.
Okay, okay, this first epic meal did NOT disappoint.
The Yard, Pittsburgh. The Smack Yo Mama Legendary Grilled Cheese
I'll let the pictures do the talking, but at one point, while cutting into this guy and it's cheesy goodness melting out over my hands, I knew I had found what I was looking for.
Excellent time with good friends, and longest trip yet with our daughter!