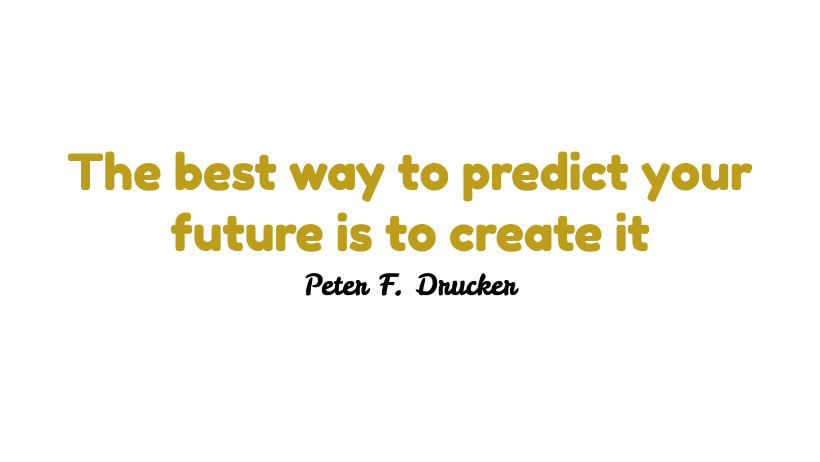 Updates on growing and grappling with IT Arsenal as a source of income and joy, while balancing and live life.
August Updates & Reflection
Income goals off by 40% but that doesn't tell the whole story. There's momentum, stabilization after baby, new developments and experiments. It's still fun to try and build a business on the side, help people with technology, and optimize as much of life as possible to make it all work.
Tell us what happened.
Tell us what you learned. 
Tell us what worked.
Tell us what didn't. 
Running a business as a parent, side hustler, home, dog, garden owner is tough. My daughter is 12 months! and my cucumbers are prolific.
It's been tough to get any wins this year, this is the first time that IT Arsenal hasn't seemed to grow, even in very small increments with profit in a 12 month cycle, and it's absurd that I've continued given everything I manage….but I still catch those moments of inspiration, exhilaration and authentic expression of what's in me that needs to get out that I go on.
So, given I have had to look inward and be ruthless with my time, I've found some success in the 5 hours a week I can give this service business and some wins to present and share.
Tell us what happened
I took on webinars for spreading the good word aka growing recognition/marketing, and hiring more contractors/team members for client acquisition and content creation. I also combined pretty much everything I have to offer into two primary offerings [read, pages] and was rigorous in persuading as many interactions as I could that one of the monthly plans was the way to go.
You see, monthly plans are actually less work since most of the work I do get's tangled up in communication, so when access and context are already established, the work goes smoothly, can be delegated, etc.
I attempted to hire a partner/team member that actually cared about my business, and an accountability coach.
Tell us what you learned
Celebrate every inch when you have barely hours to give, always prioritize your clients first, if you can do nothing else, they will save you.
I learned that being yourself, and having an outline are essential on a webinar, plus finding befriending someone with a similar audience and offering them free information, advice, consulting is an easy sell. Those founders/owners are eager for more useful content for their audience. I setup an affiliate system with AffiliateWP and this became a no brainer for people I reached out to. I setup roughly 4 webinars throughout the rest of the year with some light canvasing and have targeted a few people with bigger audience to reach out to.
Hiring staff/contractors/team members requires trial and error, and you should put any/all of them, through a hiring form and process and prioritize following exact instruction, this is key in a contractor and new relationship.
I learned when you have so little time, you CANNOT get down on yourself for not being able to do pretty much ALL of the stuff that is popularized and need to be consistent in doing the simple stuff.
I didn't have time to launch a podcast like I wanted, or read RSS articles, or post my own blog content regularly, or even do more than send a monthly email to my list. I failed to make it through more of the fizzle training I had planned or learned to code and likely 1000 other things I have earmarked as "critical to grow".
I got really upset and wanted to quit because I wasn't doing all the content generation, all the marketing, all the stuff.
However, I stayed excellent to my clients, I made sure to deliver on every promise, I paid the bills, I collected the invoices, I made sure those who were already paying me monthly loved me and weren't leaving. This kept things floating until solid contractor relationships came around. This kept people coming back, this kept people I hadn't worked with in over a year ask for more work.
Tell us what worked
Re-committing to hiring people worked, I had a few contractors that fizzled out a couple years ago, I never hired new people
Hiring a business coach, she's been my shot in the gut, my micro goal creator, I found her on Fiverr as a test, she has amazed, and no lie, started out at $20 a month for 4 hours a month, what a difference it made to simply talk with someone about my business for 4 hours a month, take what I said, and give it back to me in small steps.
Simplifying what I was selling to people into two pages on my website, more or less.
Doing webinars and setting up an affiliate platform when I thought they didn't really apply. Need to keep building this schedule and platform.
Tracking my time and income better. I've never done it before, and it proved useful for being more rigorous with not wasting time in email, in where my time goes, in seeing that client work is what was making a difference and it needs to be efficient, also that there's room for client acquisition efforts and it can be delegated.
I had calculated how much I spent and made each month, that was it, I had the mindset, and prided myself in the Derek Sivers idea of just doing what I love, don't care about the money…however, knowing how many sales I made, how much each sale averaged to, how much time I spent where really does make a difference when you're planning, or thinking about hiring a contractor, or starting a new service…FINALLY measuring that stuff worked.
Writing SOPs [standard operating procedures] in a database [airtable.com] that I could easily provide to contractors….sort of like having a handbook.
Tell us what didn't
Probably me. That I still prioritize doing the dishes if I see them in the sink than writing a blog post.
I am the creator of my own frustrations and I don't have time to have it all and grow ITA to make what I'd like with it in a year. I know this, I tell myself this, yet I still get frustrated and stuck in this.
I can absolutely enjoy the ride and slowly grow from 30k to 100k over 5, 10, 15 years while I also train for triathlons, grow gardens, raise my daughter, have a job, work on my house, train my dog for competitions, play all my favorite games, or I can give all those things up and with full abandon seek the business. I can't do both and so I should not get so angry, so very really angry when I can't do it like "everyone" else. I can make my own road and derive value in the wins, I do absolutely love the people I support, the businesses I build, protect, enhance, maintain with this, and that's really something.
So, self, stop getting in my way.
What else?
Not measuring metrics sooner.
Not sure what else, the normal stupid stuff, checking email too much, not having a plan.
Alright, webinars lined up, multiple new monthly paying customers in the last 6 months, a new content manager, an accountability coach, and I'm feeling momentum!
///
June Updates
Going on lately….
Reformat, restore OS, transfer back data to an iMac
Encrypting drives
Hosting account discovery and recommendations for performance and backup
Payment form setup with mandatory cause fields
Variable payment forms that can be set via URL
WP Membership setup and finishing configurations
WP membership discovery and recommendation sessions
Hosting migration from former developer/provider scenario
Massive box.com file transfers
Google analytics custom dashboard setups
CSS for divi theme blog thumbnail preferences
event AV coordination and presentation management
///
I'm still not doing much to build business
I'm not writing content, not asking for referrals, not doing webinars or podcasts or marketing campaigns when I can.
I'm not taking enough action to grow word of mouth, expert status, involvement to lead people into a monthly plan.
…what's most important?
"Knock on the doors, get the sales"
Delegate and put my founders mojo to better use, small biz lifecycle made it clear what I already knew, I'm really stifling myself
Put the work in, take the actions to create interest, be a salesman, write the content, create the funnels, talk to the people, get companies and people into monthly programs and get their problems solved!
Get a little angry about it and do something!